The Day of Defenders of the Motherland is a worthy day
The celebration of the 26th anniversary of the establishment of the Armed Forces of the Republic of Uzbekistan and the Day of defenders of the Motherland was held at Samarkand State University on January 12, 2018.
The acting rector of the university professor A. Soleev delivered a speech and congratulated the gathered on the occasion of the holiday. The head of the military department at the University, lieutenant colonel M. Rakhmonov made a speech on the theme "Our national army is a solid guarantee of our independence, peace and tranquility".
On the occasion of the holiday 13 officers and staff of the military department were awarded commemorative gifts by the university administration and the Unified Trade Union of the University. In addition, the portraits made by students of the Faculty of Vocational Education were presented to the officers of the department.
At the end of the event a student of 102 group of philological faculty Adiba Boymurodova and a student of 101 group Dilrabo Ergasheva recited poems of Kh. Sadullo's "The Unbreakable Uzbekistan" and "Homeland" were liked by everybody.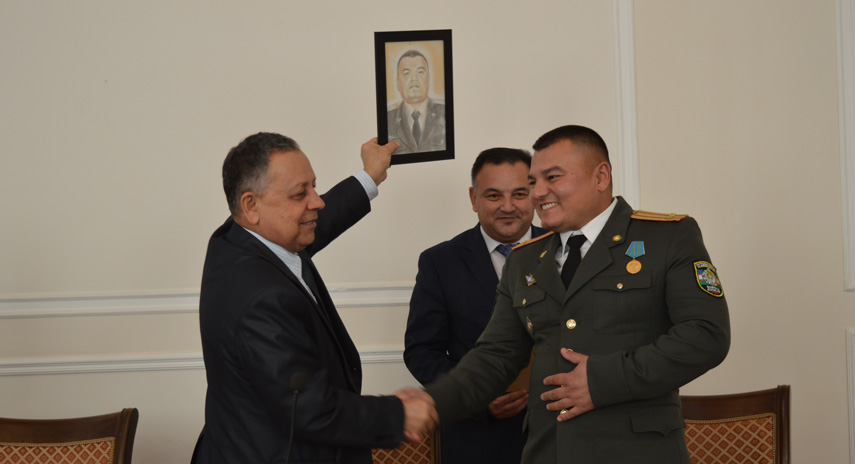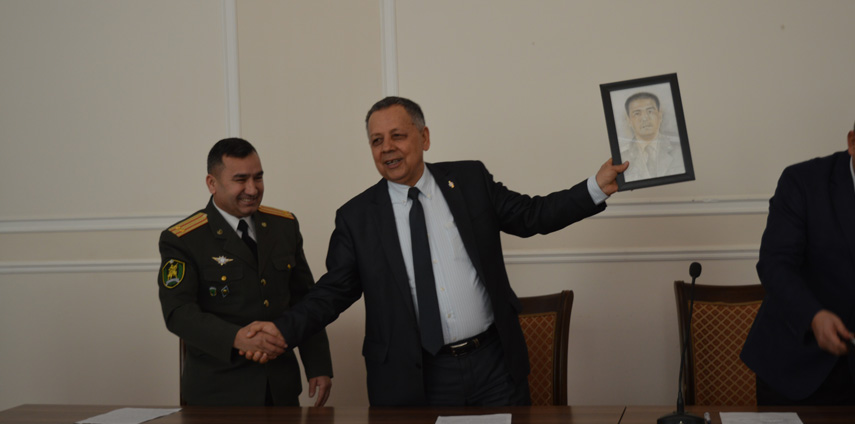 The head of Spirituality and Enlightenment