Abu Mansur al-Moturidi is the author of kalam and fikh
On April 12, 2018 there was held an open class on "Abu Mansur Al-Moturidi theology and jurisprudence scholar" of the teacher of History Faculty of Uzbekistan History department of Samarkand State University Mukhitdinov Sunnatullo Inoyatovich in order to ensure implementation of Point 1 of the "Organizational-practical, cultural-enlightenment and propaganda-advocacy activities (Roadmap) in the field of religious education in 2018" confirmed with the Decree of the Cabinet of Ministers of the Republic of Uzbekistan about "The effective organization of organizational, practical, cultural and enlightenment activities and advocacy campaigns in the religious and enlightenment sphere in 2018" description of February 15, 2018 (07 / 1-377, 16.02.2018) at Mirzo-Ulugbek madrasah on Registan square.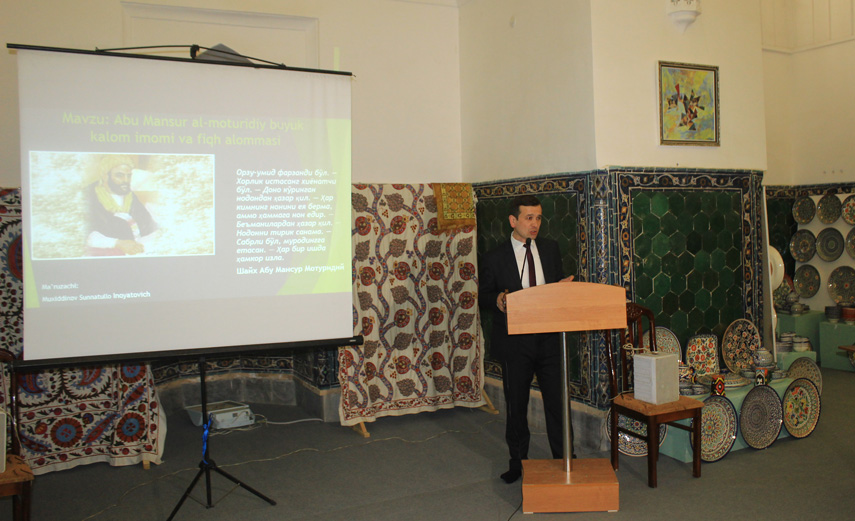 The head of the department of spirituality and enlightenment K.Davronov, the professors and teachers of the history faculty and students took part at the open lesson.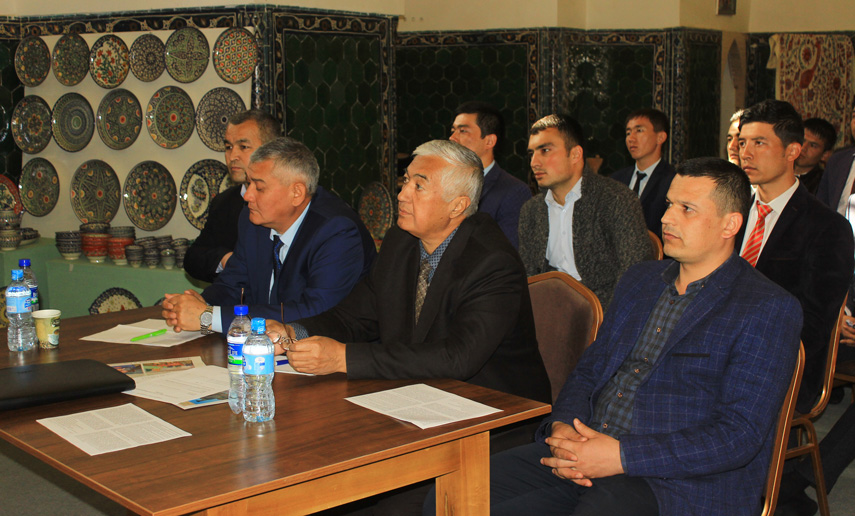 There were spoken about the role of great scholars in the civilization of Islamic civilization and the historical and educational significance of the scientific heritage left by them during the open class.