Healthy family is the basis of a healthy society
It was held a round table on the faculty of geography and ecology of the Samarkand State University on the topic "Mother and child health - the future of society", dedicated to the International Family Day.
The event was attended by the head of the regional branch of the Center for Family Studies Oila Z. Shodieva, the chairman of the Samarkand city women's committee Z. Rakhmonova, the imam-hatib of the mosque "Ruhobod" T. Amirov, the professor of the department of ecology M. Abdurakhimov. They lectured on the role of the family in society and the upbringing of a healthy generation.
Chairperson of the Women's Committee of the University Sh. Tukhlieva shared her experience and advised students on the strengthening of the family.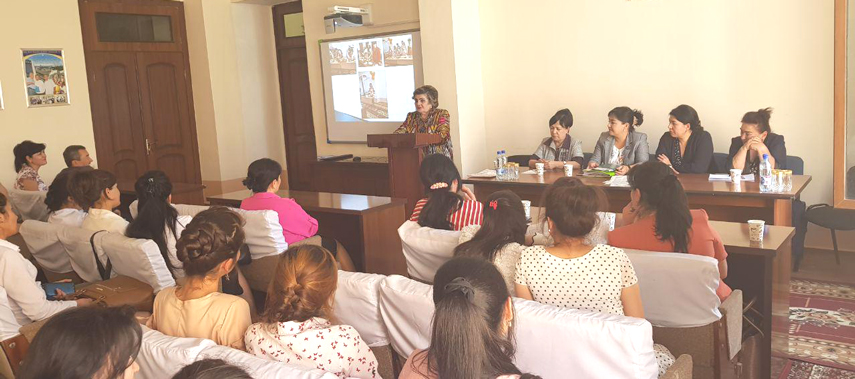 The participants of the event answered all the questions of the students.