Scientific ties in the field of psychology
From October 2 to October 6, Psychology Department, Psycholinguist, Medical Psychology Specialist Dr. Azizuddin Khan visited to Psychology Department of Psychology and Social Sciences Faculty of SamSU with a working visit from the Laboratory of Psychophysiology at the Faculty of Social and Humanitarian Sciences in Bombay University of Technology.
The purpose of the visit was the establishment of scientific relations, exchange of students, the organization of doctoral studies and internships.
Dr. Azizuddin Khan gave a one-week course of lectures on psycholinguistics in the 2nd course of the psychological direction. This topic has aroused great interest among students. Dr. Azizuddin Khan was appointed consultant to young applicants R. Y. Musinova, T.E. Eshkuvvatova, K.B. Muradov, signed documents.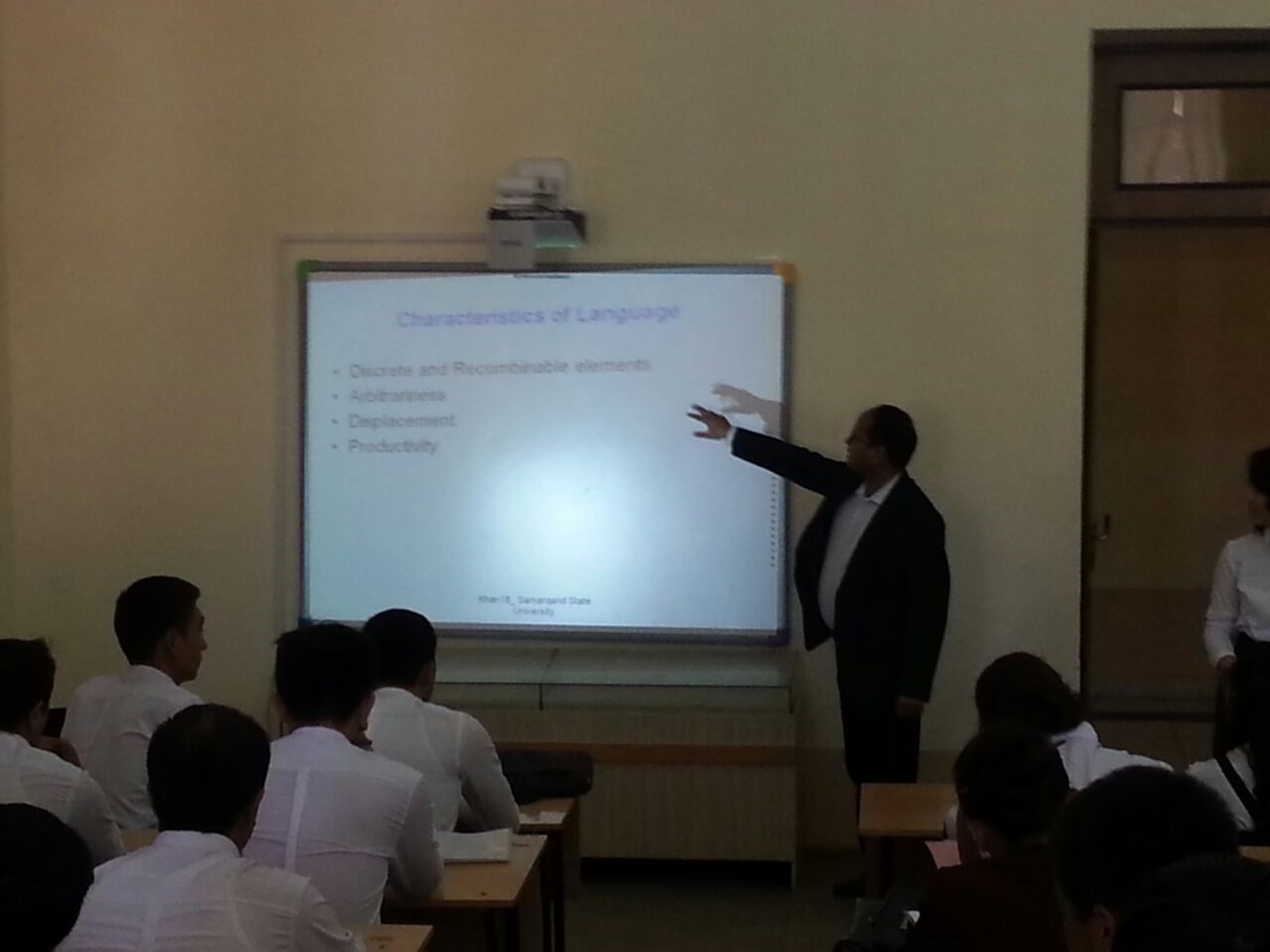 Department of International Relations