Welcome to Samarkand!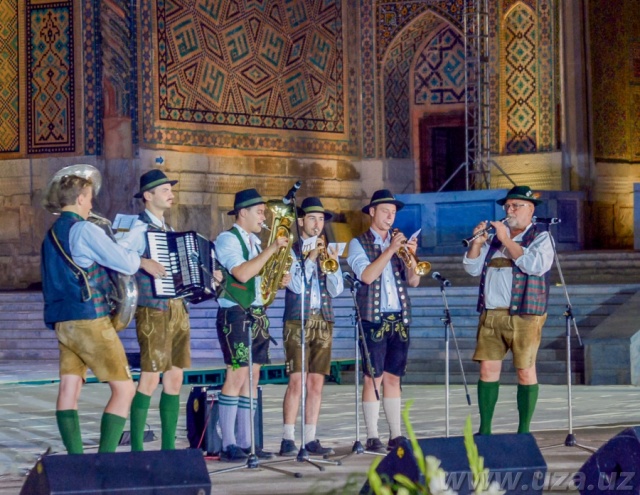 A solemn meeting of the first group of participants and guests of the XI "Sharq taronalari" International Music Festival was held at Samarkand railway station.
The festival, held every two years since 1997, serves to preservation and development of traditions of national music and singing art, strengthening friendship between people, calling people to beauty and nobility. Today "Sharq taronalari" has become one of the largest and most prestigious forums of arts, held on a global scale. From year to year, the ranks of artists and art groups wishing to participate in this event are expanding. On August 25-30, representatives of more than 50 countries will demonstrate their art in Samarkand.
Guests who arrived in Samarkand on "Afrosiyob" high-speed train were greeted by representatives of the general public under the sounds of karnais and surnais.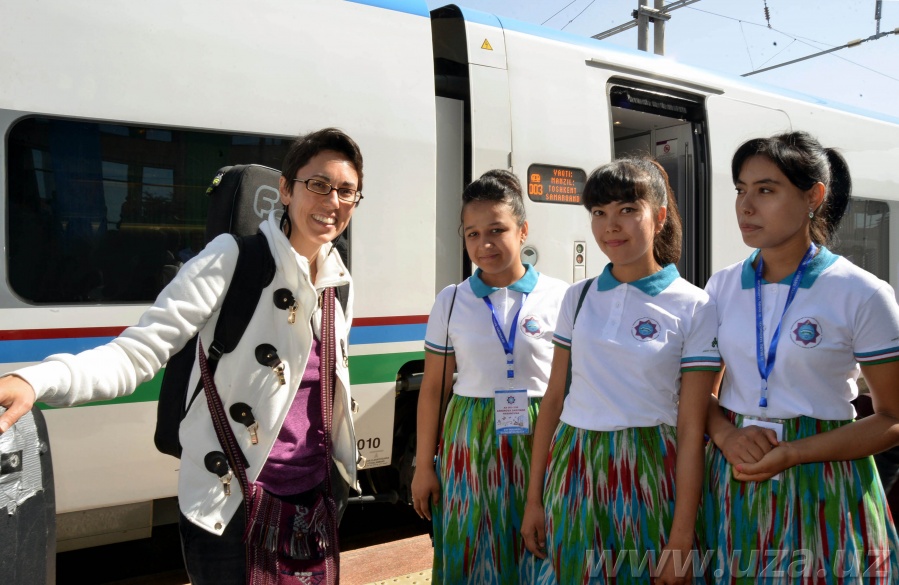 – We set foot on the land of Samarkand and immediately felt the spirit of "Sharq taronalari" festival, – says Le Normand Morven from France. – We were touched by sincerity and hospitality of the organizers, the attention paid to each participant of the event. The first pleasant impressions from the city testify that the present festival will be held at the highest level.

– I took part in international conferences and forums that were held in many countries, – said jury member of the festival Amir Jafar from Kuwait. – But the organization of the event, the great attention to the participants in Uzbekistan is a special case. Everything testifies about the love of Uzbek people for art, their hospitality and tolerance. I became convinced in this both in Tashkent and Samarkand. I am sure that we will experience a lot of pleasure and joy from communicating with such sincere, open people.
The participants and guests of the festival were taken to the hotels "Asia Samarkand", "Registon-plaza", "Zilol bakht", "Arba".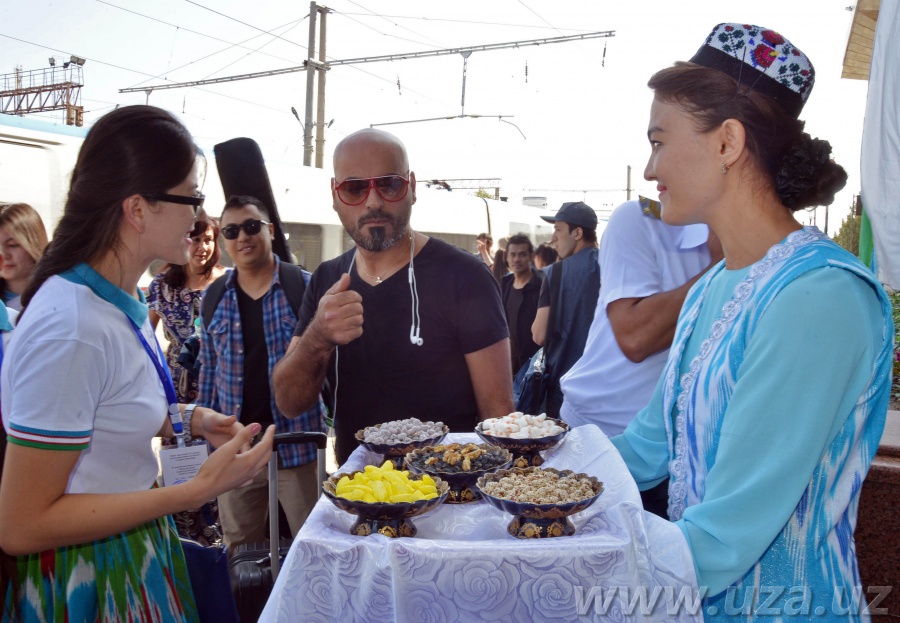 During the day, trips to places of worship and historical monuments of Samarkand, cultural and educational meetings, rehearsals of teams that will take part in the contest of the program on the stage of Registan square are being organized.
The contest has started, the first ten teams has begun to present their programs. The remaining groups, along with local artists, will present concert programs on other stages in Samarkand and in Pastdargom, Akdarya, Payarik, Samarkand and Jambay districts.
A source: uza.uz