THE BOOK - LIGHT OF EDUCATION
The so-called round table meeting was held at Samarkand State University with members of the Writers' Union of Uzbekistan and famous writers.
People's writer of Uzbekistan Muhammad Ali, executive secretary of the regional branch of the Writers Union of Uzbekistan Toshpulat Tugalov, poetess Hosiyat Bobomurodova and Zuhra Eshankulova highlighted the reforms being undertaken in our country on improving the readership culture of the people, educating the young generation and improving the intellectual potential of the country.
They emphasized the Samarkand youth's attitude towards the book, the achievements they had made, and the activities aimed at promoting readership in the university.
Creators provided university professors and students with their work and creativity. Then the roundtable was filled with questions and answers.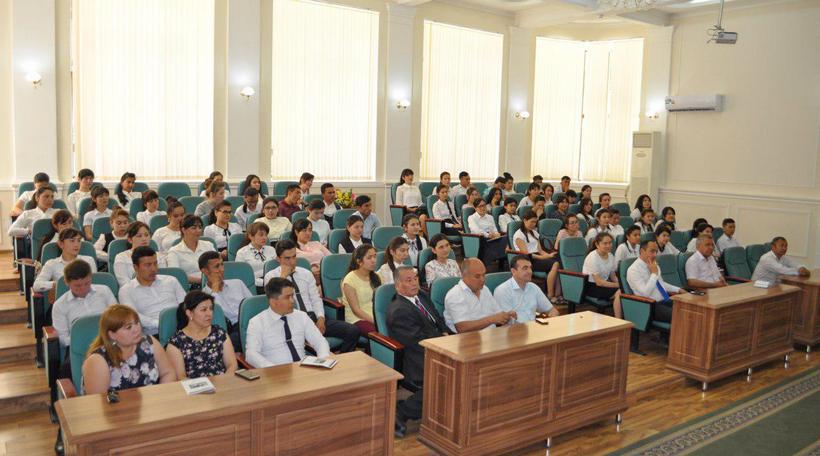 At the end of the event, the writer Muhammad Ali presented his work "Navoiy and Boyqaro" to the university library.