Cooperation of SamSU with European universities
In the decree of the president of the Republic of Uzbekistan "On approval of the Concept of development of the Higher Education System of the Republic of Uzbekistan until 2030" Samarkand State University was established to take place among the world's 500 prestigious higher educational institutions.
At present, the university has established cooperation with universities of more than 70 countries of the world. For example, these days, the dean of the University's Faculty of history, associate professor Dilfuza Zhurakulova is sharing experience at Leiden University of the Netherlands.
-"The reason for my visit to Leiden University is the close relationship between the two universities," said D.Zhurakulova in communication on the phone. - Last year, two students from this Dutch university had been studying at our faculty for six months on an exchange program that allowed me to come here.
Leiden University of the Netherlands made a special impression on me. The interest of foreign students in the history and culture of Central Asia is endless. I gave lectures in Uzbek for masters and doctoral students from around the world. Najot Muhammad, a Turkish doctoral student, was the interpreter of the processes. My lectures in Russian were explained by the leading specialist of the Department of history and culture of Central Asia, Dr. Elena Paskalyova.
The audience liked the historical information about Uzbekistan, ancient and eternally young Samarkand. I was surprised that foreign students expressed their desire to come to Uzbekistan and thanked in Uzbek.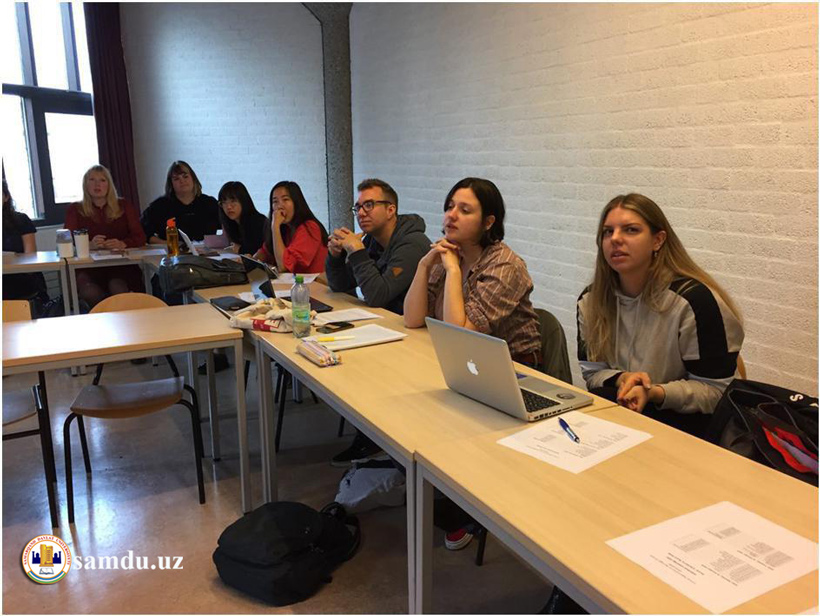 Interviewer: Vice-Rector for International Cooperation Mukhtar Nasirov and Dilmurod Dustmurodov
Press Service Secretary of SamSU.