The UNIVERSIADE-2019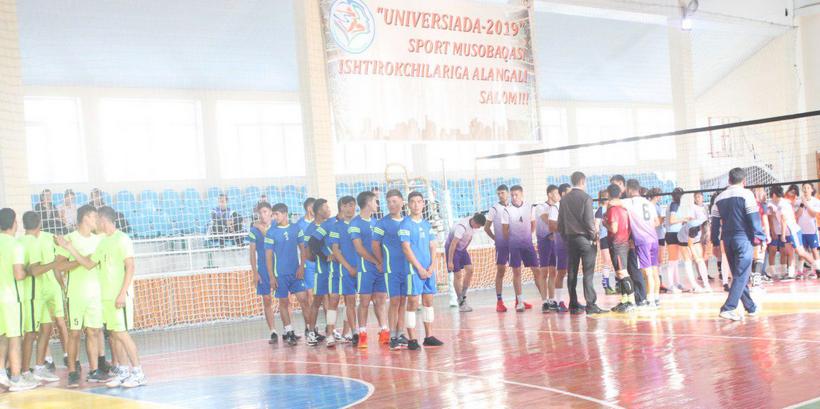 On October 26-29, 2019, the Universiade-2019 regional qualifying rounds of volleyball will be held among the teams of Samarkand, Kashkadarya and Surkhandarya regions.
At the opening ceremony of the competition, the Deputy Governor of Samarkand region for Youth Affairs R. Kobilov and the head of the Regional Sports Department Sh. Ruziev took part.
According to the results of the draw of the competitions, which will be held for 4 days, on October 27, 2019, the teams of the Surkhandarya and Kashakadarya regions competed among themselves. Both male and female teams of Surkhandarya region won with a score of 3-1.
On October 28, the games will be held between the teams of Kashkadarya and Surkhandarya (women's team – at 11:00 a.m., men's team – at 2:00 p.m.).
On October 29, the teams of Surkhandarya and Samarkand will compete against each other.