SPORT-GUARANTEE OF HEALTH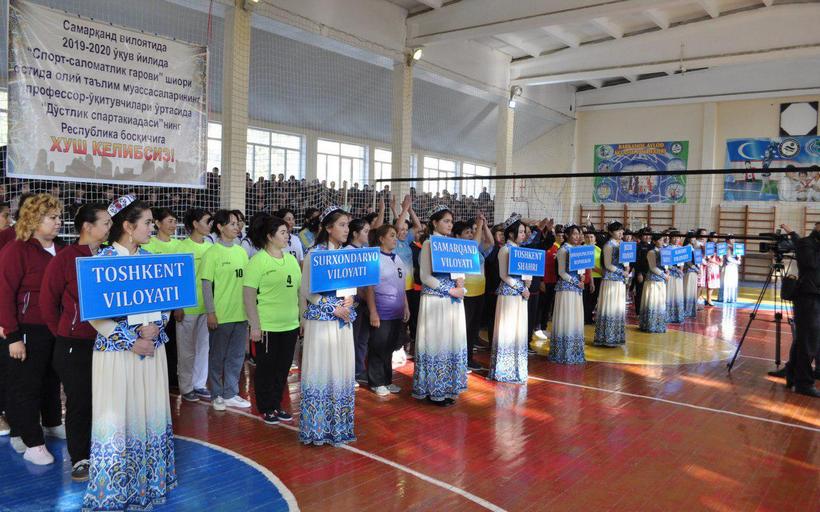 It is noteworthy that the five most important initiatives identified by the President of our country have become practical work in all regions of our country. On the initiative of the Ministry of Higher and Secondary Special Education, for the first time under the motto "Sport – guarantee of health" was organized "Friendly Spartakiad" among university professor and teachers. The women's volleyball tournament on November 16 at the sports complex of Samarkand State University has become a truly great event. It was attended by 13 teams from the Republic of Karakalpakstan, Tashkent city and all regions. Speaking at the opening ceremony, the officials wished good luck to the teams of the first universities of the country, which were established for the first time, and talked about the goals and objectives of the event.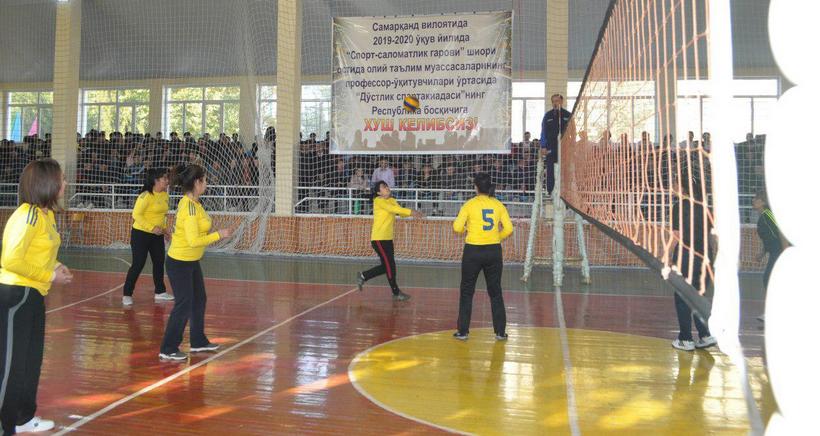 Surely, the competitions were intense, uncompromising and friendly. The final match between the teams of Navoi region and Tashkent city has come to an end. In the fierce and uncompromising fight, the team members from Navoi gave no chance to their opponents. Women's team from Navoi won the competition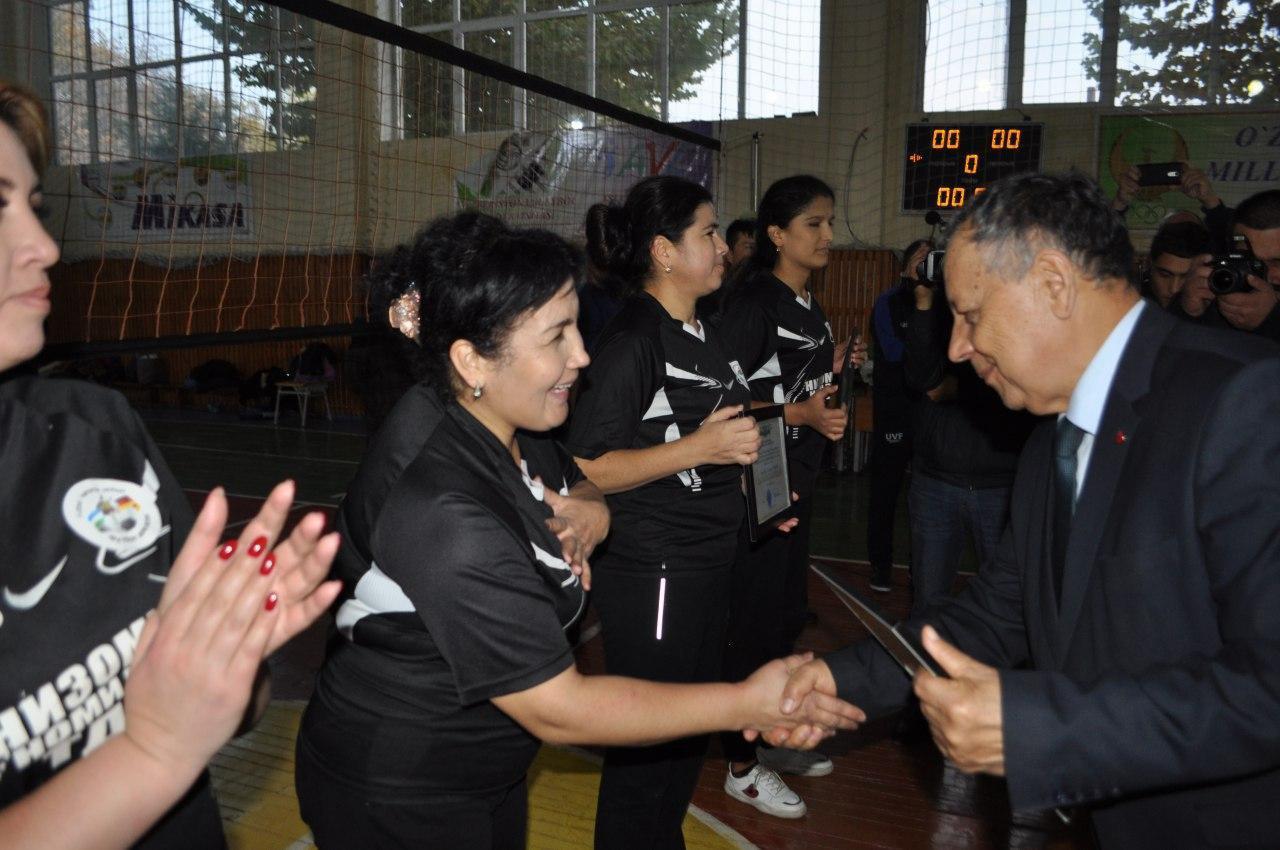 The winners were awarded at the official closing ceremony of the competition "Sport – guarantee of health". The first place was taken by women from Navoi, the second and third places were taken by the teams from Tashkent and the Republic of Karakalpakstan. The winners were awarded by Deputy Minister of Higher and Secondary Special Education of the Republic of Uzbekistan Uzokboy Begimkulov, executive Rector of SamSU Ahmadjon Soleev and Vice-Rector for Youth Affairs Alisher Eshtaev. Diplomas of I - II - III degrees of the Ministry of Secondary Special Education were solemnly handed over.
Heads of all nominee teams, competitors and jury were also awarded souvenirs and medals.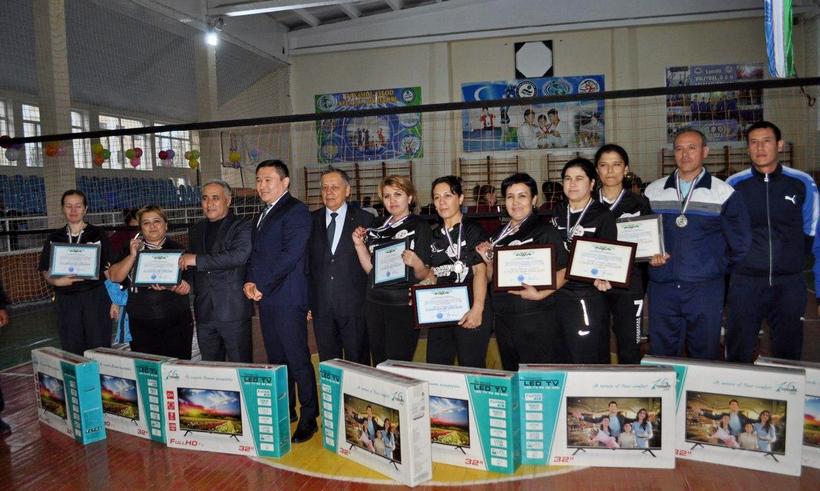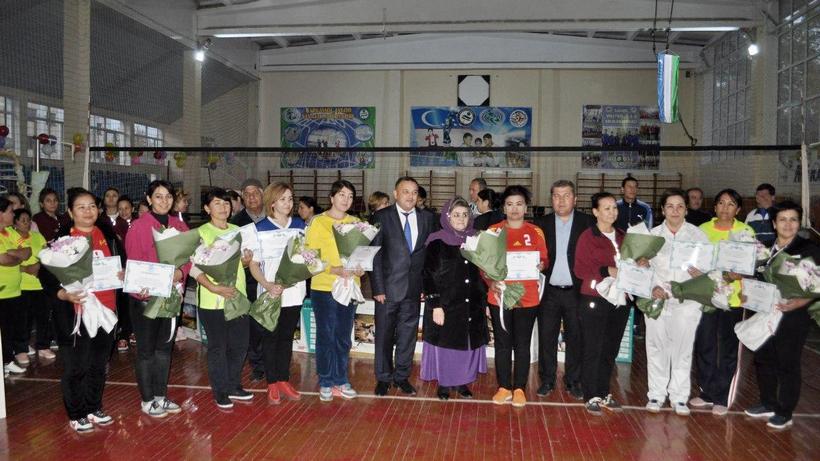 Press Service of SamSU