ON SEPTEMBER 5, 2017 VICE-MINISTER OF HIGHER AND SECONDARY SPECIALIZED EDUCATION OF THE REPUBLIC OF UZBEKISTAN M.INOYATOV GAVE A TALK WITH STUDENTS OF BUKHARA STATE UNIVERSITY IN BUKHARA STATE UNIVERSITY
Higher and secondary specialized education of the Republic of Uzbekistan approved by ministry of the youth union of Uzbekistan and with the chairman of the central council of "measures for the implementation of the state youth policy in the higher education system of the program is a series of" 2nd -part based on the implementation of the state youth policy with young people at least once every month to conduct an open dialogue system has been introduced.
Open communication, in Bukhara State University, Bukhara Engineering-Technology Institute, Bukhara State Medical Institute rectors, Tashkent institute of engineers of irrigation and agricultural mechanization Bukhara branch manager and was attended by faculty and students. In the event was held in an elated mood, heated in the form of question and answer.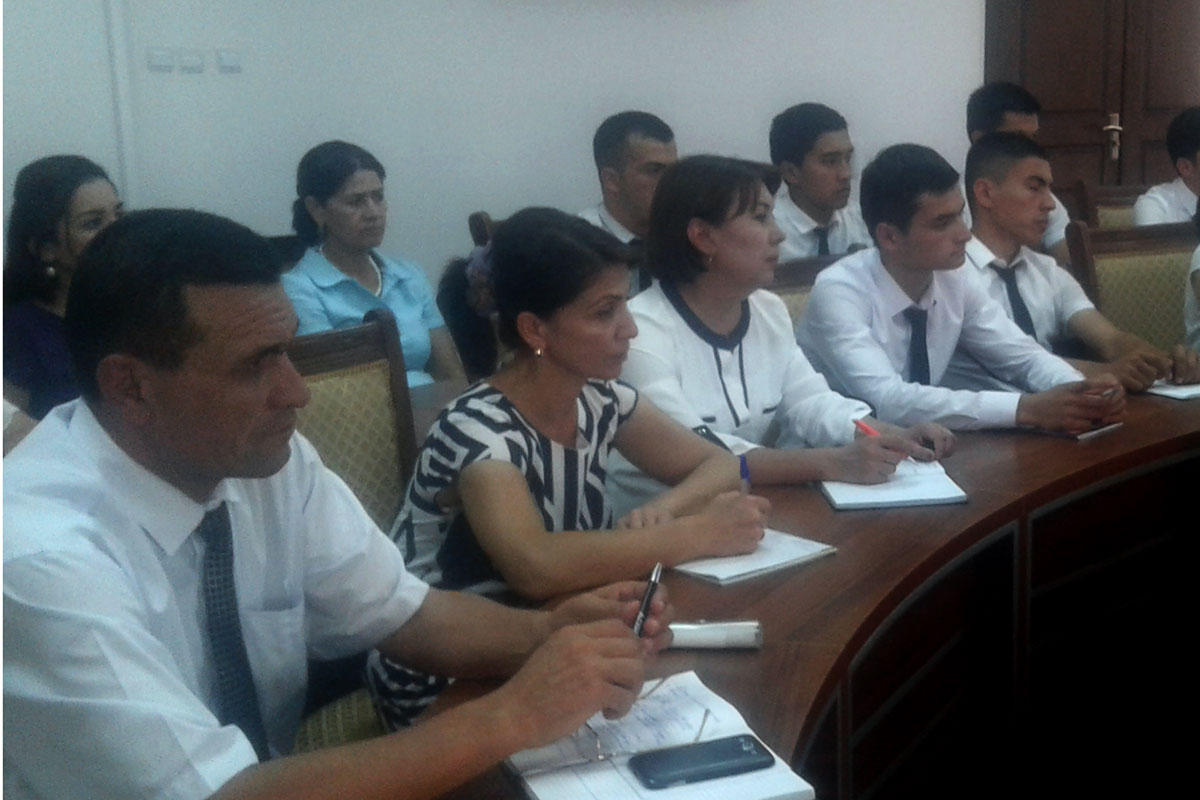 A source: edu.uz