Meeting with the deputy governor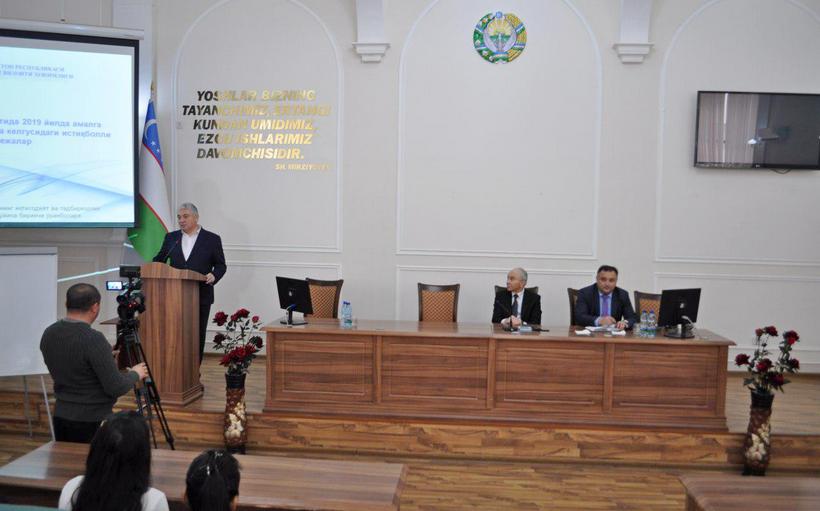 The rector of Samarkand State University Rustam Khalmuradov and professors, teachers and students of the Faculty of Economics and Business organized a special meeting.
During the meeting, the first deputy of the regional governor on economic and business issues, Jamshid Urakov, made an analytical report on "Large-scale work carried out in Samarkand region in 2019 and plans for the future". The speaker covered in detail the growth of gross regional product, the role of agricultural clusters, employment, living standards of the population, development of tourism, and foreign trade.
At the end of the lecture, the students and the participants of the event got clear and complete answers to their questions.