The visit of the delegation of MSTU "STANKIN" in SamSU: open a new stage of cooperation between the two universities
9-12 March of this year, the vice-rector for international and expert-analytical activities MSTU "STANKIN" Director of the Institute of Mechanical Engineering and Engineering, Head of Department of "Mechanical Engineering", Professor A.A.Kutin and director of the Center for International Cooperation MSTU "STANKIN", Ph.D. N.Y.Popov visited Samarkand State University. The delegation was warmly accept the University Rector, Prof. R.I.Khalmuradov, Vice-rector for International Cooperation, Doctor of Biology, M.G.Nasirov, Dean of the Faculty of International Educational Programs, T.F.Rajabov.
During the visit provided a very extensive program, which aims to determine the direction of development of the road map for cooperation not only of SSU, but in general with higher education institutions of the Republic of Uzbekistan.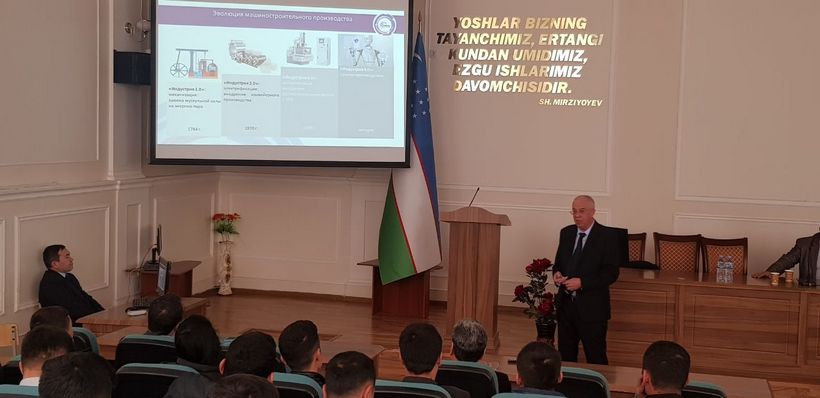 At the same time on the basis of academic lyceum of SSU with the assistance of the director of the Lyceum, Ph.D., Associate Professor A.M.Umarov held diversified international Olympiad "MOST", which have become parties to more than 120 of SSU lyceum students, schools, Samarkand and nearby areas. In general, the Republic of Uzbekistan - Tashkent, Samarkand, Engieru, Jizzakh, Almalyk and other cities; Olympiad in four subjects (Russian, mathematics, physics and computer science) was written more than 800 works.
The main part of the program of the visit of our delegation to the Samara State University is negotiating with the University Rector Professor R.I.Khalmuradov to establish a scientific and educational center of Moscow State Technical University "STANKIN" in the Samara State University. Reached an agreement on the broad cooperation on a number of fronts.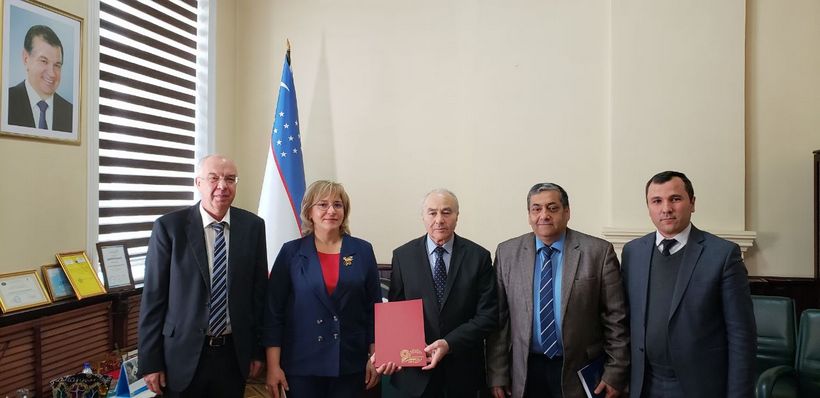 However, that is not all. Today signed an agreement on the development of relations, as well as documents on the implementation of joint educational programs for bachelor in which of SSU and MSTU "STANKIN" will jointly carry out training in the field of materials, automation and others. Within the framework of the promotion of joint, educational programs of SSU was conducted a competitive test for bachelor graduates - potential applicants for the continuation of studies in the magistracy.
The visit was the result of a serious pre-university collaboration and, of course, gave a powerful impetus to the further development of inter-university cooperation.
International Cooperation Department