SamSU hosted table tennis competitions among the youth of the neighborhood
Samarkand State University organized sports competitions between 10 mahallas of the city (Chakar, Namazgoh, Bogisaray, Chashma, Khoja Ahrori Vali, Yangikurgan, Temiryolchilar, Baraka, Bagbonlar, Oqsaroy).
To date, competitions in checkers, chess, mini-football and basketball have been held under the leadership of the Dean of the Faculty of Physical Culture Bahodir Kipchakov.
Today, table tennis sports competitions were organized, in which all 10 mahallas took an active part.
According to the results:
1st place Namazgoh mahalla;
2nd place Khoja Akhrori Vali mahalla;
The 3rd place was taken by the team of Oqsaroy mahalla.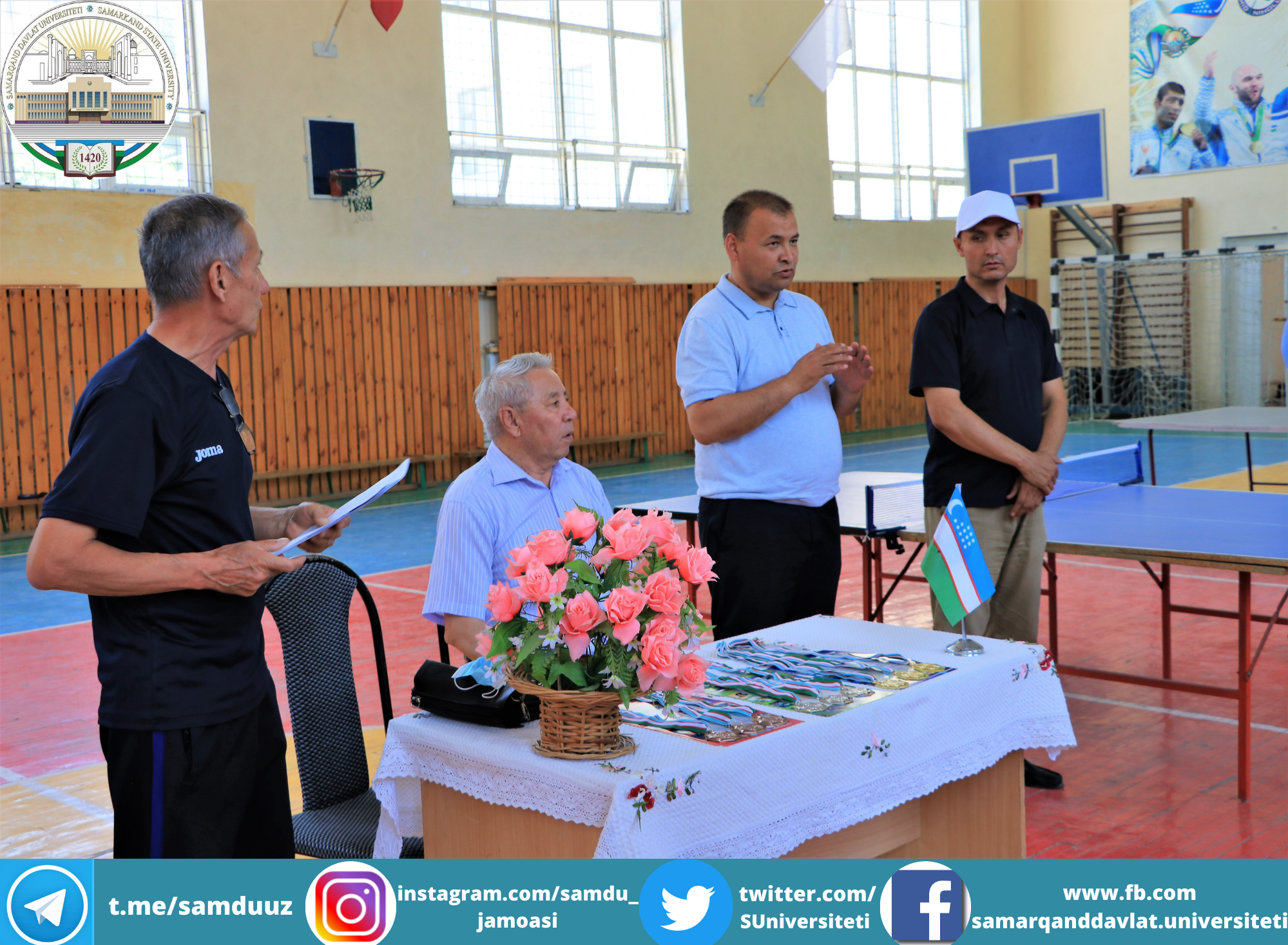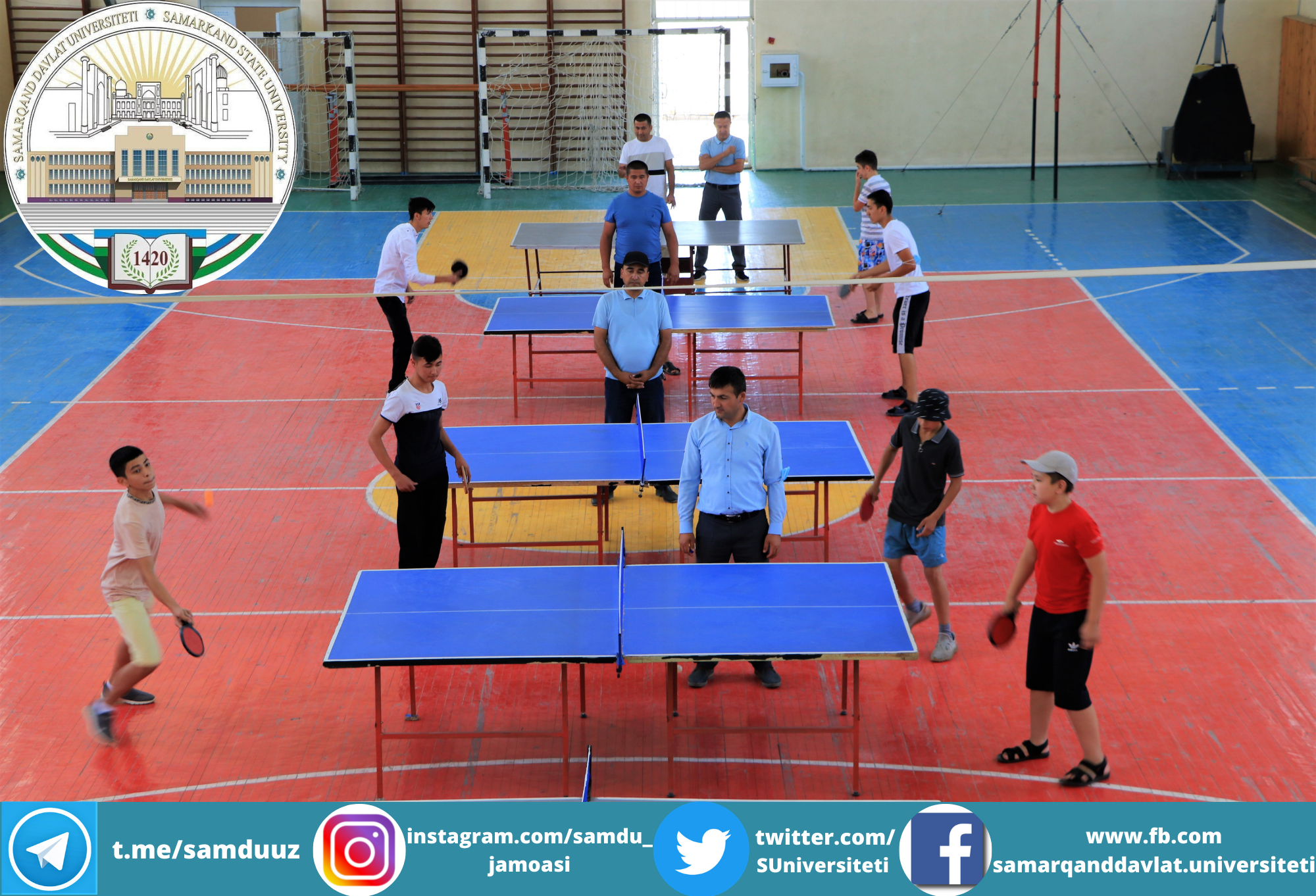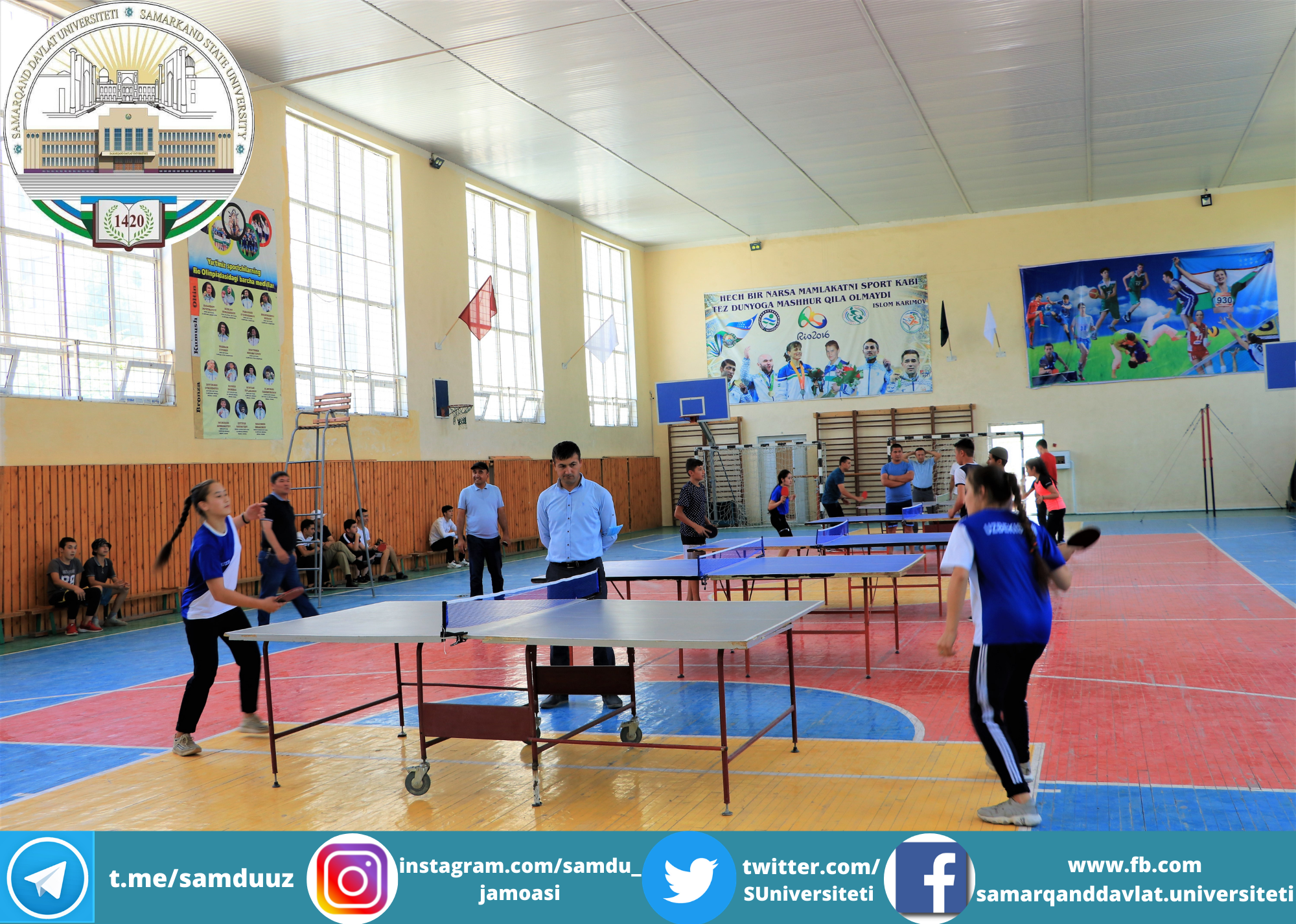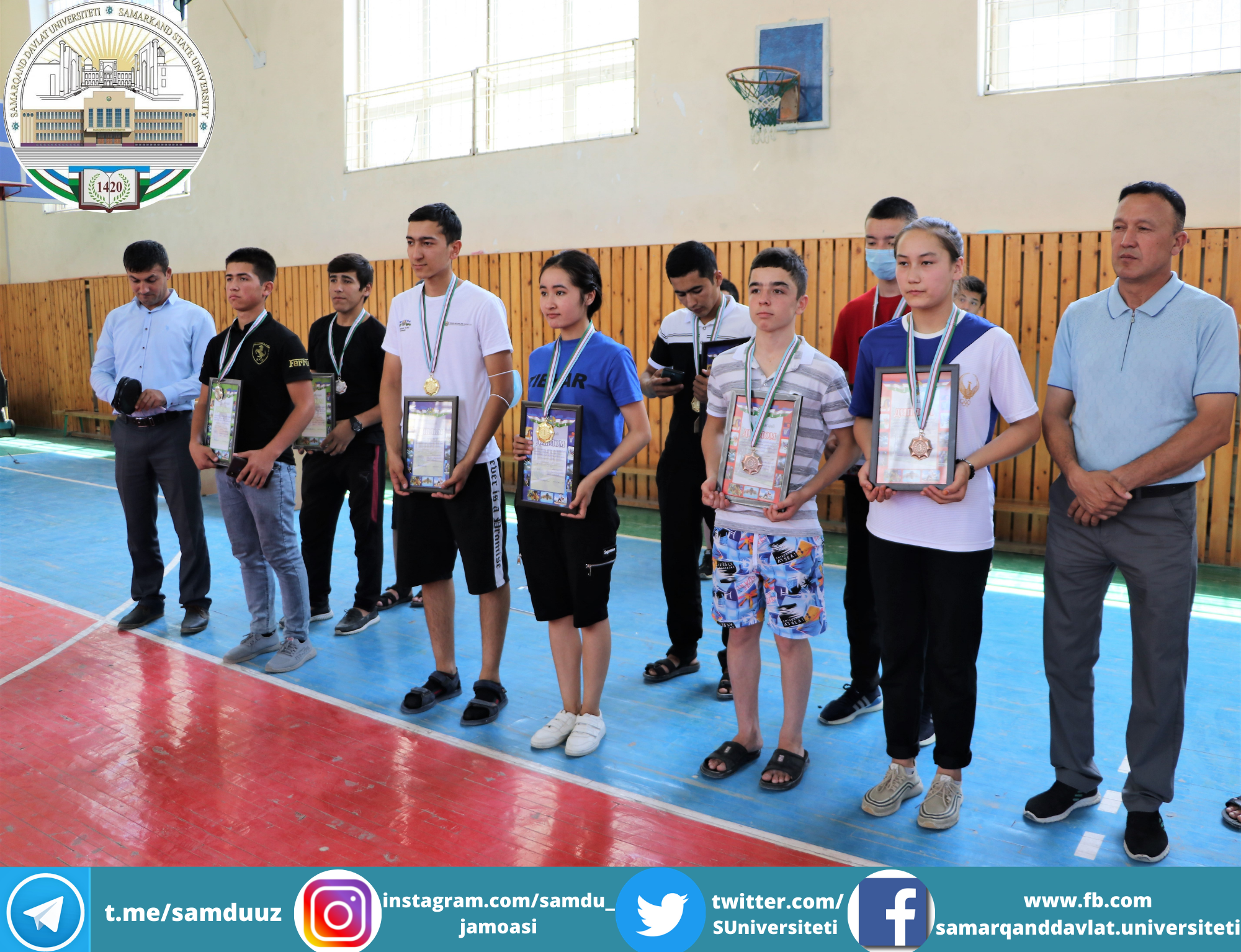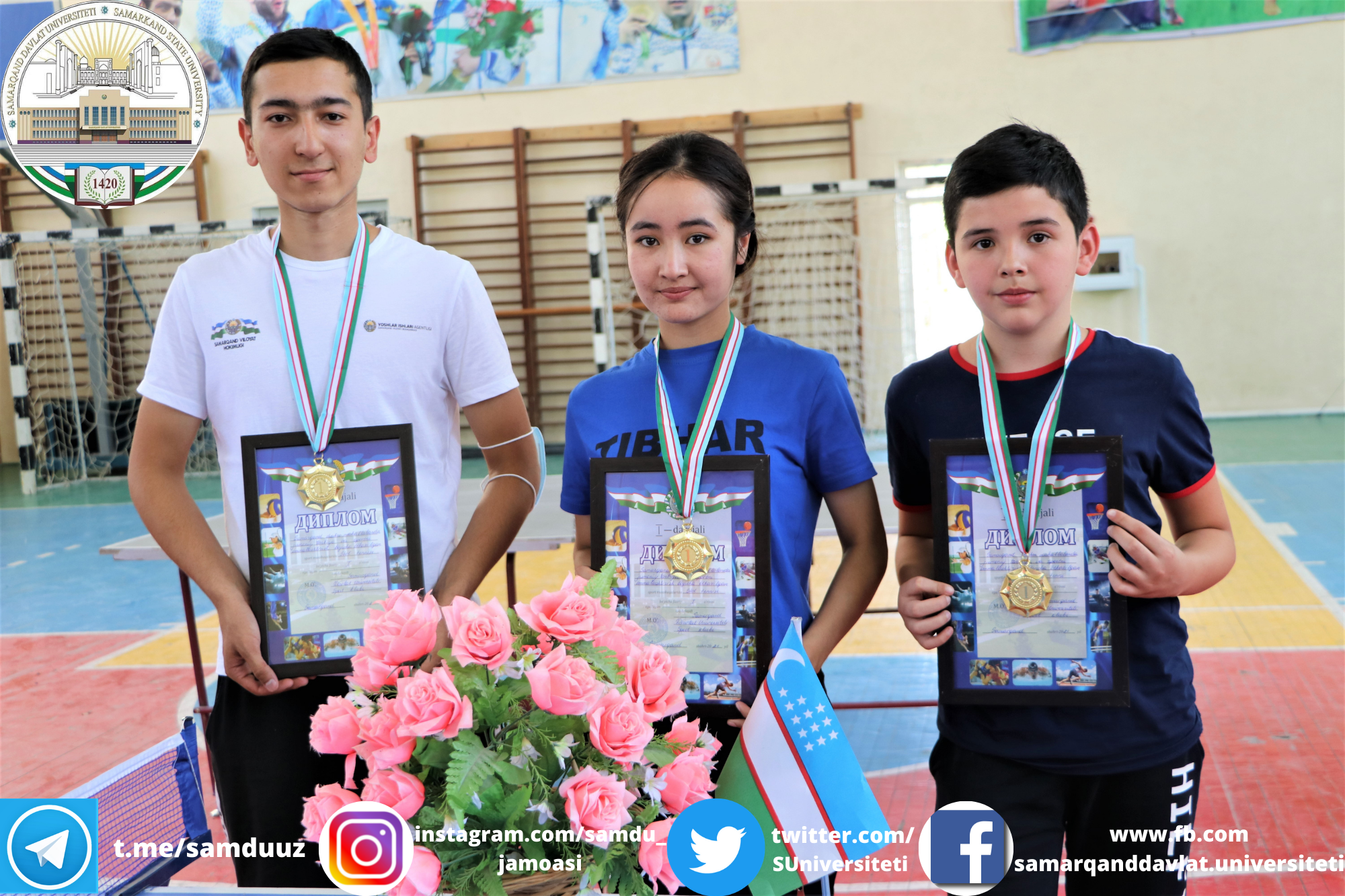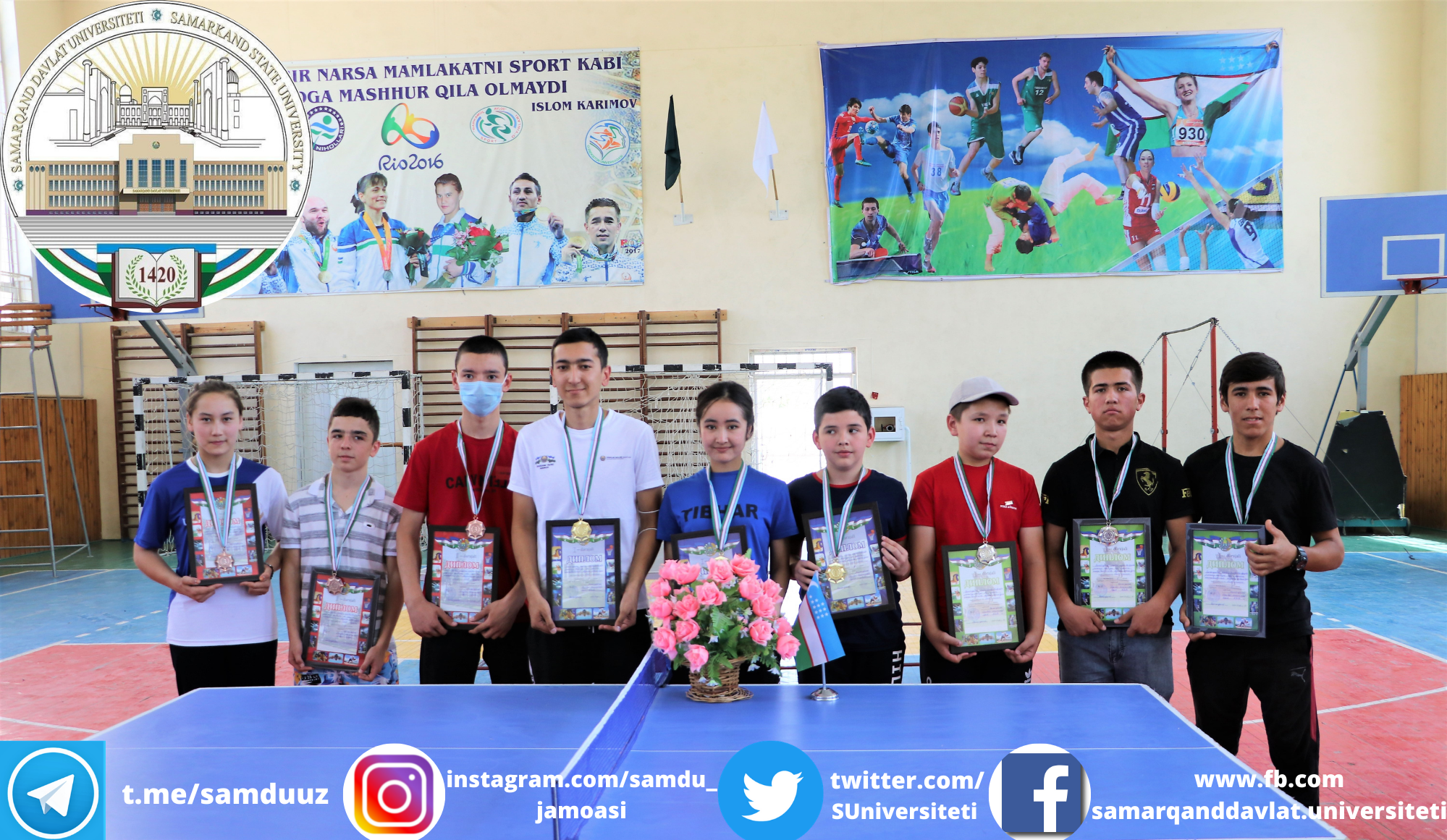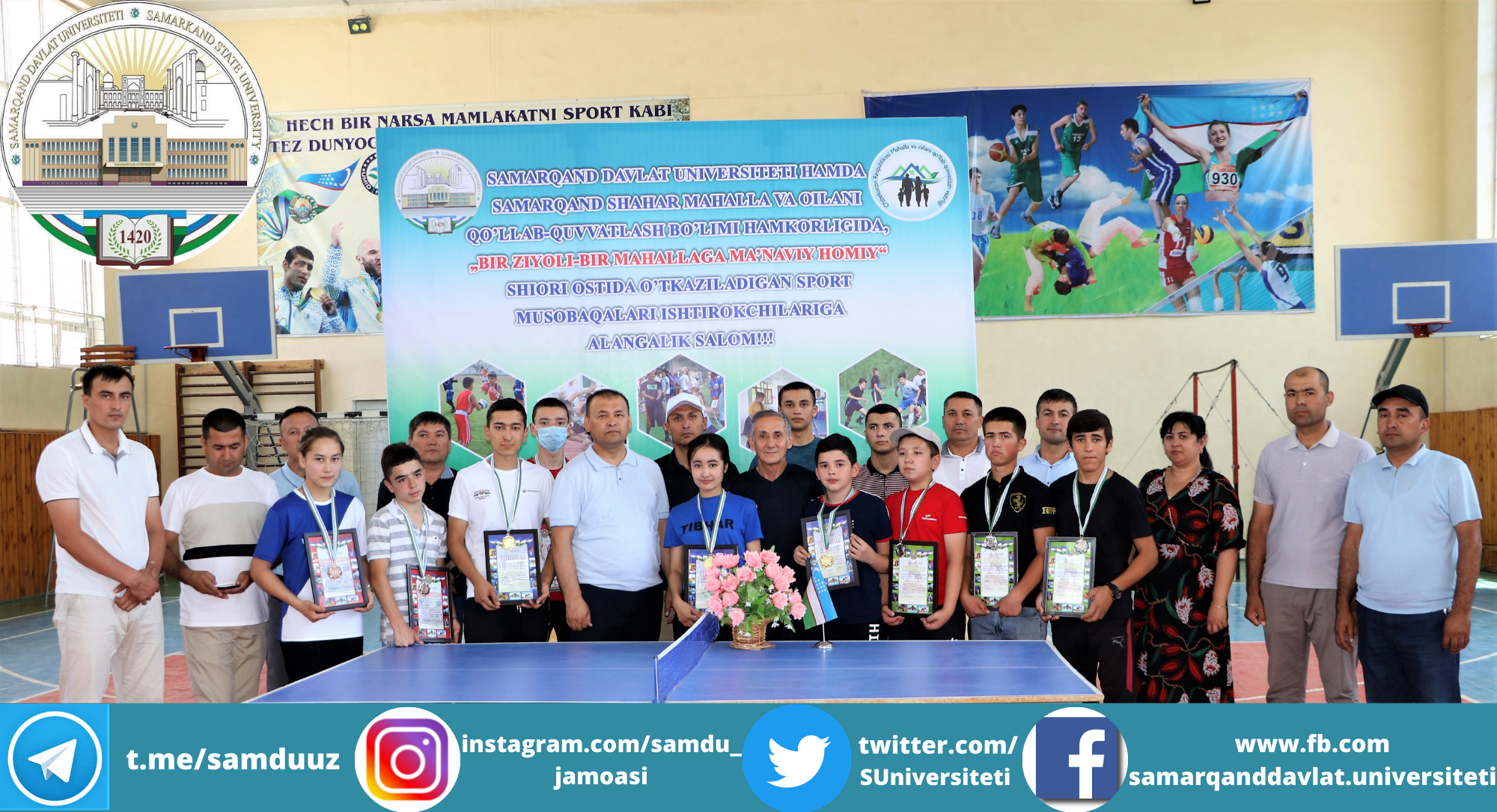 The winners were awarded with diplomas and souvenirs.
Samarkand State University
Information service
Photos by Shavkat AKRAMOV