Head of the department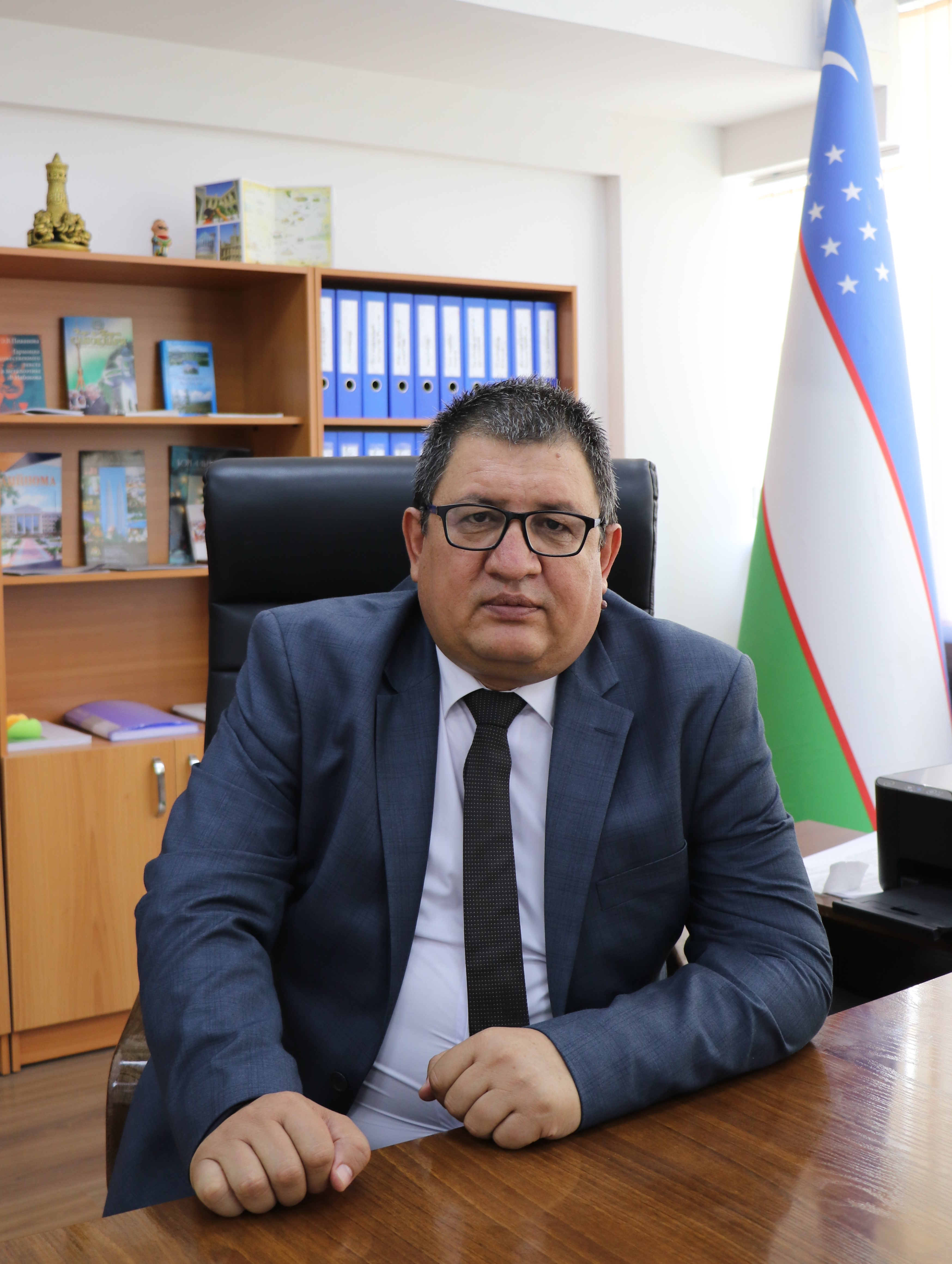 Fayzullayev Normurot Ibodullayevich
Biography
1989-1994 - student of Samarkand State University
1994-1994 - Assistant of the Department of Inorganic Chemistry, Samarkand State University
1994-1998 - Postgraduate student of Samarkand State University
1998-1999 - Assistant of the Department of Analytical Chemistry, Samarkand State University
1999-2002 - Doctoral student of the Tashkent Chemical-Technological Institute
2002-2008 - Assistant of the Department of Physical Chemistry, Samarkand State University
2008-2018 - Associate Professor of the Department of Physical Chemistry, Samarkand State University
2018 - present - Professor of the Department of Physical and Colloidal Chemistry, Samarkand State University
September 2020 - Head of the Department of Polymer Chemistry and Chemical Technology
The Department of Polymer Chemistry and Chemical Technology was established in 2020.
Currently, the department is headed by Doctor of Technical Sciences, Professor Fayzullaev N.I.
Employees of the department actively participate in international, national and regional conferences with the results of research.
A lot of work has been done to provide textbooks on the subjects, the staff of the department has written 4 textbooks, more than 10 textbooks and 4 monographs. Potential of the department: 2 out of 3 professors have academic degrees. Of these, one is a Doctor of Science and one is a PhD. One is an active member of the New York FA.
In 2020, the department published scientific papers in 22 journals included in the SCOPUS and 2 Web of Science database, as well as more than 50 journals with high IMPACT FACTOR, the works of professors and students are published at international and national conferences.